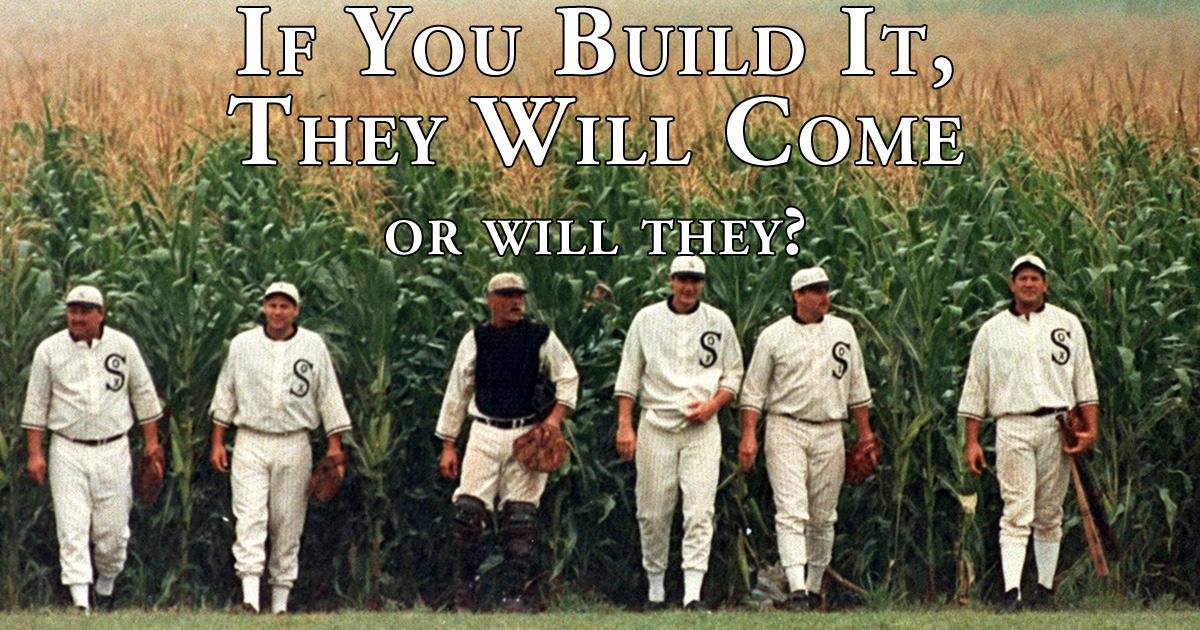 Getting traffic to your website is essential for any small business owner. But if you're operating under what I call the "If You Build It, They Will Come" you will be disappointed with the results. It's a memorable movie line, but a terrible online marketing strategy. When a website is built, it needs to incorporate a comprehensive SEO strategy. If any web designer tells you that he doesn't do SEO, you need to look for another designer. Some designers like to focus on the design aspects of a website. If you use this type of designer, you'll end up with a pretty website, but not much traffic.
I'm going to give you one very specific tactic to increase traffic to your site.
There is much more you can do, but use this tactic and "they will come"
One of the first steps for me when create a website is to do keyword research. It's critical for me to know which keywords that I want to get ranked with the search engines and which keywords to incorporate into the page, content, titles, and anchor links, etc.
1 tactic you can to increase traffic to your website:
Do a little research and find out what the most queried/searched for questions are related to your niche, product, service. If this is a highly searched question, then try and take advantage of that and grab some of the traffic. Ideally you'll want to find keywords with high search volumes and low competition.
Write a well written, and search engine friendly, article/blog post on that topic. It should be at least 350 words. 700-1000 words is even better for SEO practices. Use of the keywords in the title, headings and content is key.
Example
One of my clents is a large veterinary hospital. I discovered that "why does my dog lick his private parts" is a highly searched for topic among pet owners. I researched the topic and wrote a blog post with good SEO incorporated into the blog post. That post is ranking #1 on Google's SERPS (search engine results page) for those keywords. That post alone accounts for 13,000+ page views a month. This tactic has multiple benefits, and I can't take the time to explain all of them here.
IF you will use this one tactic and begin posting quality content that users are already searching for - you will see an increase in traffic to your site.
Do you want to know?
what your ranking is with your keywords
what keywords you should be using
3-5 recommendations to improve your site to increase traffic, leads, sales.
Contact me here to learn more.
About Me
Web Design
Online Marketing
My "sweet spot" is helping small businesses and non-profits communicate their message in a way that gets results.
Craig Ludrick
Email

Latest Posts
Archive
Categories