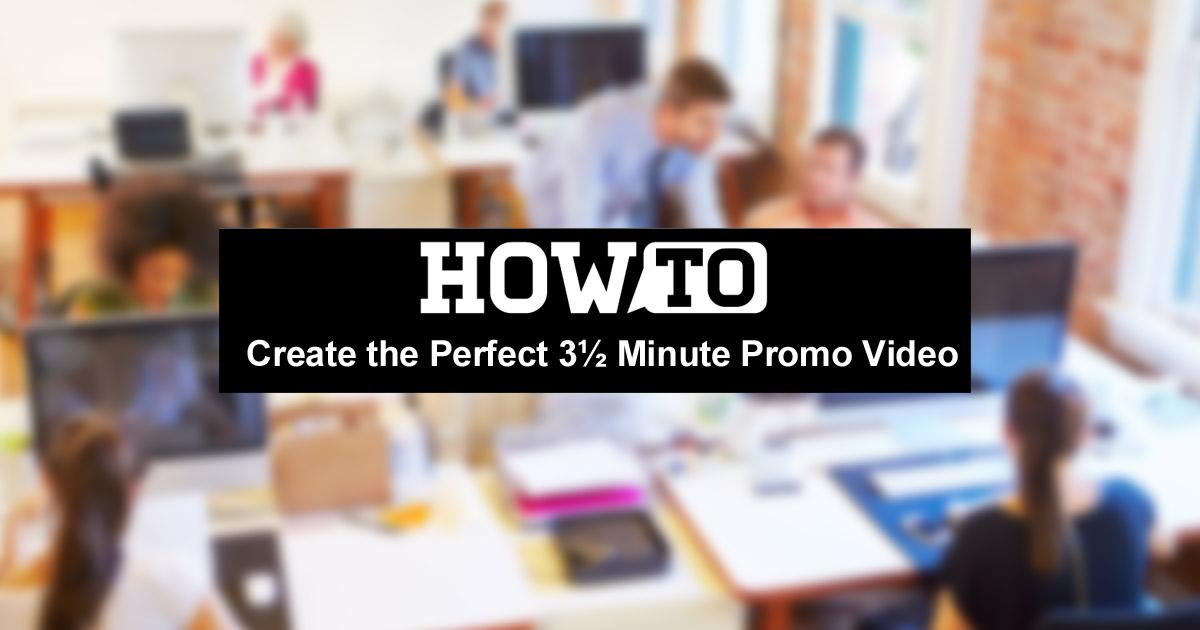 Promotional videos, when done correctly, can be an effective lead generation tool and a great way to communiccate your value proposition. Your video or animated slide presentation needs to be created so that people actually enjoy viewing it. It should be fast, engaging, and include content that benefits the viewer.
Video allows you to get your strongest message possible in front of people who wouldn't normally take the time to learn what your company offers or the benefits of your product. They can be produced for lesss than most sales activities and provide a great ROI because they can be used over and over.
Target Your Messaging
Topics to consider:
Who is the intended audience?
What do you do? How does it work?
What makes your company/product/service so unique, valuable, and special?
Describe the competitive
Explain how you differ from the competition.
Do you want to position yourself against your competitors? By how much and how?
What problems do people have without your solutions?
Why would someone not want to buy what you're offering?
Are there any misconceptions about your company?
RESULT: Your viewers hear an engaging, persuasive and targeted message that educates them and encourages them to learn more.
Persuasive Message based on a Solution Selling Model with a Compelling Call To Action
9 Steps for The Perfect 3.5 Minute Message
Tips to Get Your Video to Go Viral
Provide quality educational and useful content that benefits the viewer.
Tell a story! People want stories. That's what all TV, movies, and books are. People are attracted to great stories.
Make it shorter. The first thing people check when they decide to play a video is to see how long it is. 10 minutes: no way. 2 minutes: I'll give it a chance.
If you want your video to go viral on Facebook don't post YouTube links on Facebook. Upload the video to Facebook. Native Facebook videos get significantly more engagement. Facebook has decided to favor videos uploaded directly to Facebook.
After you have made a concise, compelling video with a great story, share it with people who would care about what you have to say.
Take control over what social media crawlers grab when your video is shared by including the proper Open Graph tags on your site.
Use the right subject lines and titles. People like "How to" and "Lists" titles so use them.
Leverage content blockers that forces users to share before they can view content.
Ask users to share.
Limit social buttons to 2 or 3 and place them within your content.
Make it easy for viewers to share on social media and to forward to others.
RESULT: Increased exposure of the important benefits of your company, product, or service.
Be Prepared for When Your Video Goes Viral
Know where you want to direct your traffic. Whatever you link it to make sure it is optimized to convert the traffic.
Email capture form.
Make sure people know how to contact you.
Respond quickly to request that come in.
15 Uses for Promotional Videos
Website Home Page
Landing / Squeeze Pages
YouTube
Social Media
Email Marketing
Adwords campaigns
Training & Education
Field Sales Visits
Distributors, Resellers, & Affiliates
Laptop Demos
Kiosks & Monitors
Review sites; Yelp and others
Directories
Press Releases
Banner Advertising
Need a video to effectively promote your business? Contact SiteHatcher for more info.
About Me
Web Design
Online Marketing
My "sweet spot" is helping small businesses and non-profits communicate their message in a way that gets results.
Craig Ludrick
Email

Latest Posts
Archive
Categories